Are you trying to figure out how to manage mealtimes in your hectic family life? If you've ever wondered if frozen chicken can go in the crock pot, rest assured because the answer is yes!
But you'll need some recipes if you want to make something, especially if you're new to using a crock pot or just need some fresh new ideas. Don't worry, as we compiled 22 Frozen Chicken Crock Pot Recipes for you to choose from. So, let's get into it!
Let's start this list with a very simple recipe! If you want a plain crockpot chicken with some salt and pepper, then make sure to check this one out!
Once cooked, you can quickly freeze the leftovers for future use. With this recipe, your can whip up a flavorful sandwich, create a summery salad, or prepare wraps with homemade coleslaw for a yummy snack on the go!
2. Slow Cooker Crack Chicken
You and your family will love this mix of chicken and thick ranch sauce. Not to mention the rich creaminess that makes this dish taste like heaven!
All you have to do is throw all your ingredients together in the crockpot in the morning, smother the cooked chicken, and voila—dinner is sorted! Combine some of your favorite pasta noodles or more cheese and sprinkle some crispy bacon before serving it.
For a delightful journey into Slow Cooker Chicken dishes, you might enjoy exploring our '26 Best Slow Cooker Chicken Recipes'.
Citrussy and very garlicky, this recipe is the perfect addition to any weeknight meal. You will find the sour lemon flavor and the earthiness of garlic and herbs by making this easy recipe! Add some sweet potatoes or string beans, and you'll enjoy a delicious meal.
Cooking delicious and flavorful Instant Pot frozen chicken wings has never been easier! If you are a fan of chicken wings, finding the time to make some might be hard on a busy night.
But have no fear —making this recipe is the quick and easy answer! Put it all together in the slow cooker, and you'll be sure to fuel you and your family on time.
5. Slow Cooker Chicken Breast
You won't have trouble making these slow cooker recipes with frozen chicken breast.
Not only can you save some money by buying frozen cuts of meat at the grocery store, but with the right seasoning and mushroom sauce, you could obtain a fantastic flavor from this recipe. Even if your mornings are chaotic, simply follow the instructions here, and you'll be enjoying flavorful meals​ in no time!
Prepared with fresh or frozen whole chicken, you can make this Instant Pot Whole Chicken quickly and easily in no more than an hour. And, with this easy-to-follow tutorial, you can whip this recipe up in no time.
The result? Flavorful, moist, and tender chicken cuts you can eat up with delicious side dishes!
Making this recipe is seriously so easy! You need one key ingredient: Fiesta Ranch. Discover what fiesta means around the dinner table as you prepare this easy and delectable crockpot recipe!
You'll be amazed at how those flavors fuse together as your chicken slowly simmers. Along with protein-packed sources like various beans, corn, and tomato, a block of creamed cheese adds an irreplaceably rich flavor that just won't go unnoticed.
8. Crockpot Chicken and Gravy
Nothing says holiday other than chicken and gravy! But not everyone has the time for it. So, why not make some dump-and-go crock pot version?
Well, with this recipe, you can absolutely do just that and not be disappointed with the juicy and saucy result.
Chicken and pasta are already a very nice combo for any weeknight meal. But, with a rich salsa ranch sauce, what else can be better?
This one-pot meal is a creamy and crowd-pleasing combination of frozen chicken breasts, pasta, ranch dressing, and salsa cooked in a slow cooker. Sweet and savory flavors combine perfectly for a delicious meal everyone will love!
Opting for a more soupy base? Then, why not choose this chicken taco soup crock pot recipe? It's saucy, tangy with a good hit of kick.
The perfect mix to create a comforting experience for those cold winter nights when you want a good movie, comfort food, and all snuggled on the sofa under your blanket in front of the fire with a glass of wine!
To continue our Mexican-inspired recipe streak, here is another one with chili. If you're looking for a delightfully easy meal, White Chicken Chili is the perfect answer. It's a super-fast pressure cooker recipe with some white beans and cream cheese sauce. Add some salsa verde and avocado for that genuine Mexican twist.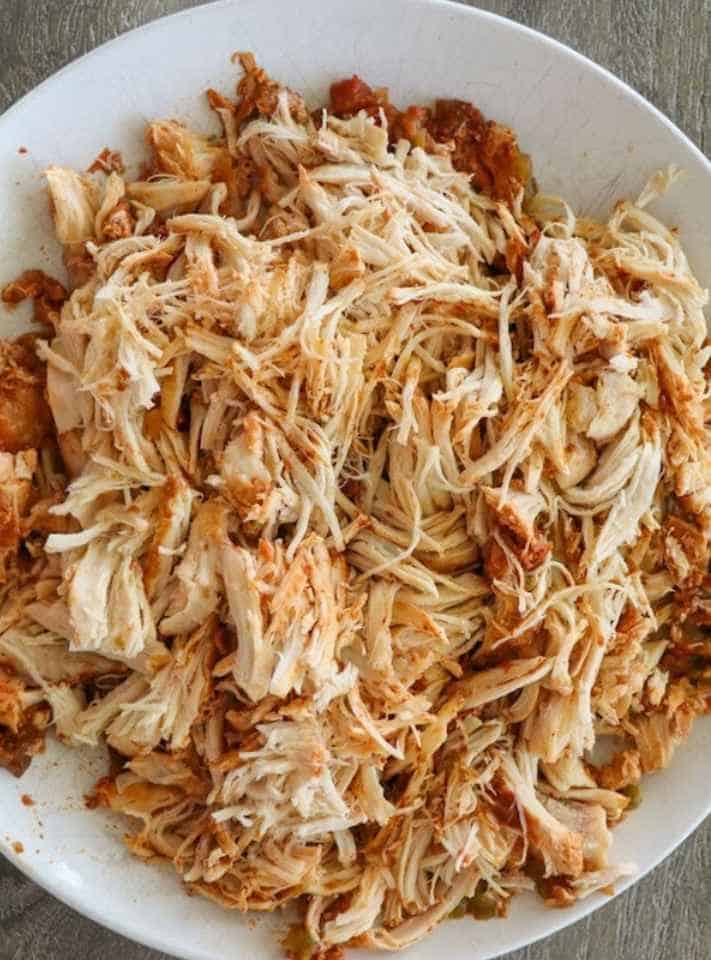 Don't worry if you forgot to defrost the chicken overnight for taco night. There's still a way you can make it happen tonight!
Don't stress out for tonight's dinner with just four ingredients! This Crockpot Chicken Taco Meat Recipe is easy, flavorful, and not-so-spicy, making it perfect for a delicious shredded chicken meal. Just throw it into tacos, enchiladas, tortilla soup, nachos, or quesadillas and enjoy a hassle-free taco night.
You'll be satisfied by the perfect balance of sweet and sour in this dish. If you've been wanting to make some healthy slow cooker chicken but never got around to it, the time to do it is now with this recipe!
It has an Asian flair without any of the unhealthy additives like MSG and is easy for a novice cook to make too. Serve it up over noodles or rice, and you'll have dinner ready in no time -especially helpful when you're crunched for midweek supper!
Did someone say easy BBQ Chicken? This Slow Cooker version is ready to bring flavor and satisfaction to any home! There's very low effort required, and the results make it a surefire hit with all crowds and all ages (even those picky eaters).
One of the greatest benefits of this recipe is that you can prepare frozen bbq chicken in a crock pot making it one of the most convenient recipes out there.
You and your family can find joy in combining chicken and noodles—especially when there's a delicious creaminess involved! And if you've got any frozen chicken, there is no better way to keep it all sorted than with a hearty meal prepped in the morning and ready by nightfall.
Simply mix together a few sauce ingredients, smother it around the frozen chicken, and within a few hours, you have yourself a crockpot dish!
This rotisserie-style chicken recipe will make any weeknight meal a lot more delicious! Filled with many herbs and spices, the flavor burst you'll taste is excellent, considering its easy steps. By following this recipe from Taste of Home, you can ensure that your chicken is juicy and moist.
You'll be packing in a lot of flavors when you season the meat—feel free to season as much or as little as you like. Try some sides, such as mashed potatoes or roasted veggies, into the mix for a pop of color.
This simple recipe is enough to cook a tasty dinner in just 30 minutes! Although relatively simple than most of the dishes on this list, sometimes, that's what we crave! And, nothing is more delicious than a herby, buttery, and full of garlic chicken dish.
So, if you want a pretty barebones and trouble-free recipe to pair with more decadent sauces and sides, this recipe will serve you well!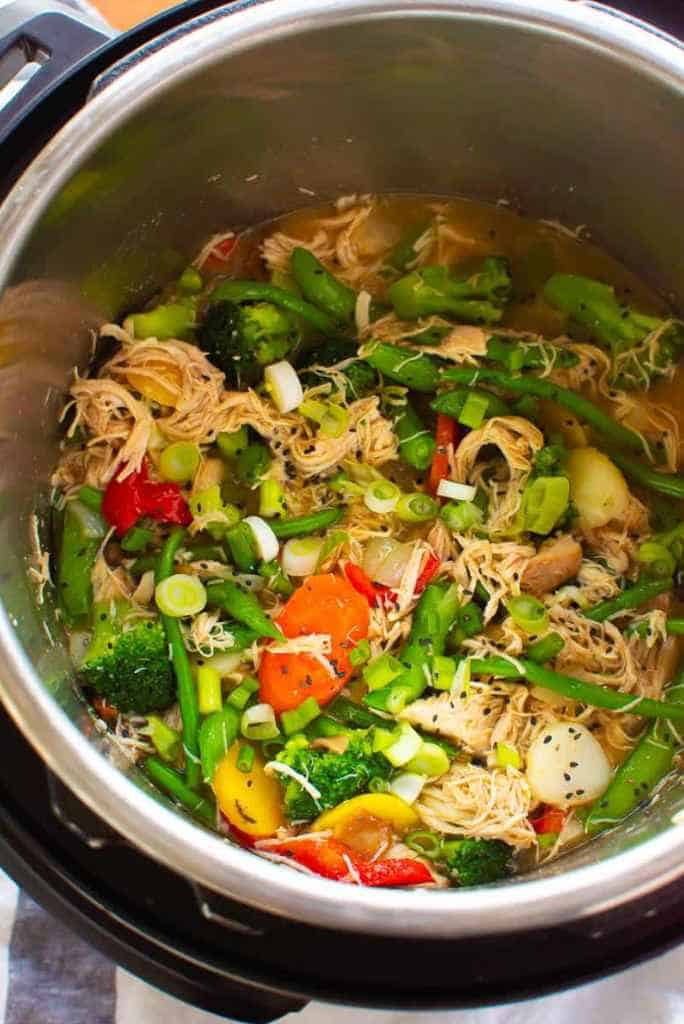 Stir fry is already easy, but it's made easier with this instant pot recipe! With just five minutes of prep, you can pop this in the slow cooker and serve.
It's a complete meal in itself, with protein from the chicken, carbs from the rice, and vitamins from the stir-fried veggies. All of that with a rich soy sauce and honey sauce, and you're in for a hearty meal!
Create an explosion of flavor with this healthy dump-and-go! It's easy, quick, and packed with the taste of Mexican cuisine. So, if you're craving some, this is the perfect way to do it without much prep time. Enjoy Crockpot Mexican Chicken in tacos, burritos, or rice bowls topped with all your favorite accompaniments.
Sometimes, comfort is all we want on a busy weeknight. And with this recipe, we found one of the best ways to do it!
Satisfy your cravings for chicken noodle soup with this simple freezer-to-crock pot recipe. You can have the comfort of a traditional, healthy meal without all the hard work. It will surely soothe any of the stress and hunger from a long day at work.
If you need dinner in a flash, this slow cooker recipe is an easy go-to! This week, 5 minutes of prep for a recipe put into the crock pot ended up being so tasty and so simple. It's definitely worth it to use this kitchen tool once every week – this dish shows how hassle-free it can be!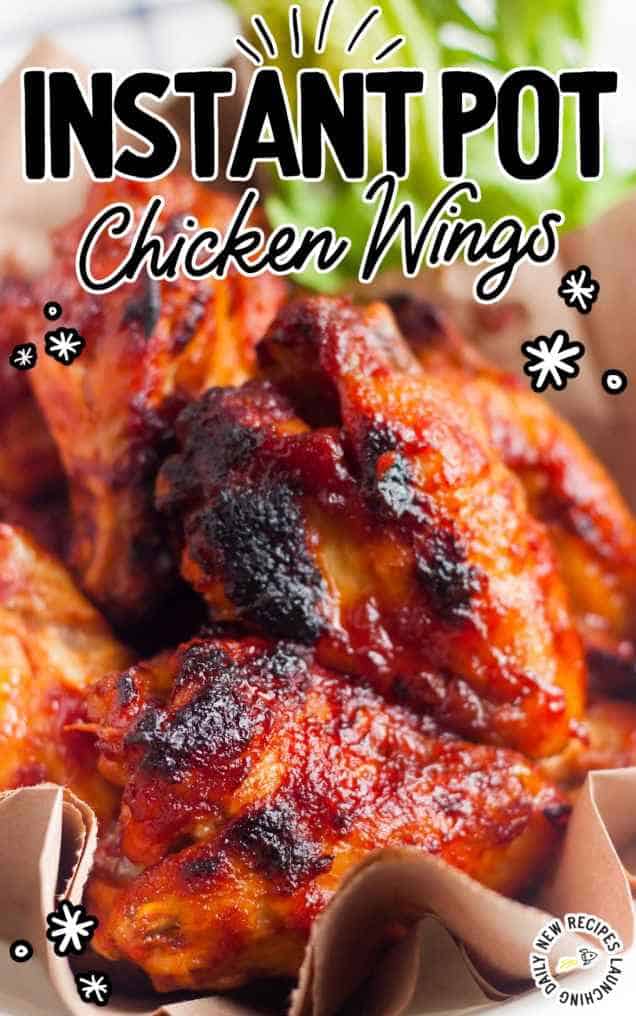 Who doesn't love a plate of perfectly cooked and crispy chicken wings doused in yummy BBQ sauce? Contrary to grilling, making your favorite chicken wings in an instant pot is so great because you can go straight from frozen!
Topping these savory wings with a homemade BBQ sauce is the crowning touch in this very tasty yet easy-to-whip-up meal.
Conclusion
With these 22 Frozen Chicken Crock Pot Recipes, you can now whip up a delicious weeknight meal with little prep time. A much simpler solution for forgetful moments is when you remember too late that you didn't take your meat out of the freezer. So, why not give it a try?