Chicken Marsala is an Italian-American chicken dish with a thick, savory sauce. It is a traditional dish in Italian cuisine with many variations, but regardless, it is a delicious dish that you can serve at gatherings and group dinners.
Chicken Marsala is already tasty enough when eaten on its own, but why stop there? You have unlimited access to the best side dishes for chicken marsala to choose from to make your meal even better, so take this list and please everyone's palate!
With its subtle taste and mild earthy bitterness, a lemon roasted asparagus goes well with chicken marsala's deep and slightly sweet taste. And you can also expect this much as asparagus is versatile and goes well with most chicken dishes.
Moreover, this is an easy dish you can make using only minced garlic, lemon juice, and parmesan cheese for extra flavor.
2. Baked sweet potatoes
Who wouldn't love a side of delectable sweet potatoes baked to perfection? This simple side dish can make any meal more enjoyable because of its soft, starchy, and sweet flesh.
You can even add butter, cheese, or sour cream on top of your baked sweet potatoes to make it even better! The endless ideas you can do with this food make it a great side dish!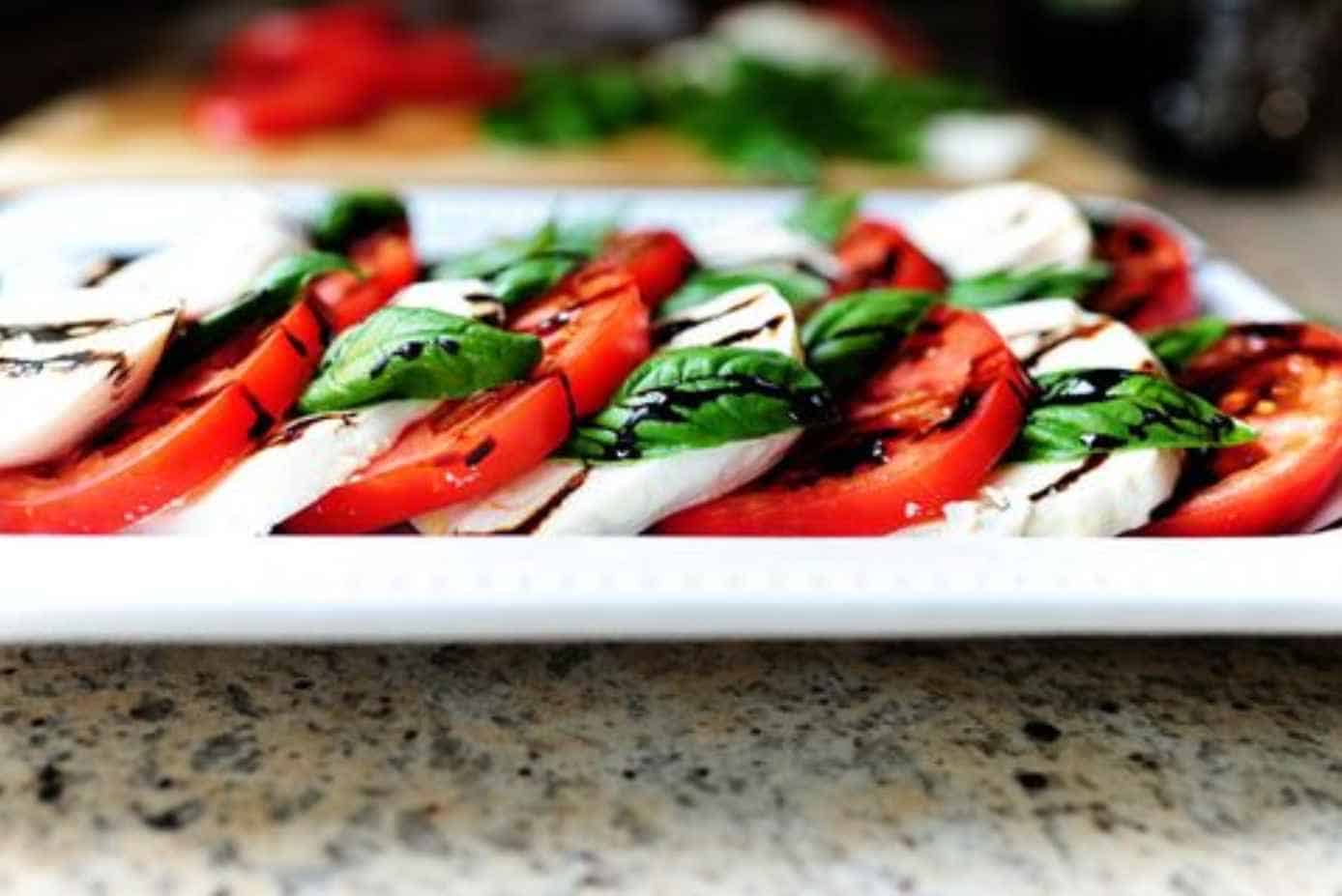 Add more Italian flair to your chicken marsala by making a side Caprese salad. With its key ingredients, fresh mozzarella, tomatoes, basil, olive oil, and balsamic vinegar, it adds freshness to your main dish.
The mellow tartness and sweetness of the balsamic vinegar make up the whole experience of Caprese salad. If this side is served on the table along with your main dish, expect an empty bowl within seconds!
4. Mushroom risotto
Mushroom risotto is another Italian dish that can serve both as a side and as the main dish.
It is a great option for anyone who wants to partner their chicken marsala with a healthy side because it is packed with nutrients. Moreover, you can specifically make your mushroom risotto gluten-free and vegan, depending on your preference.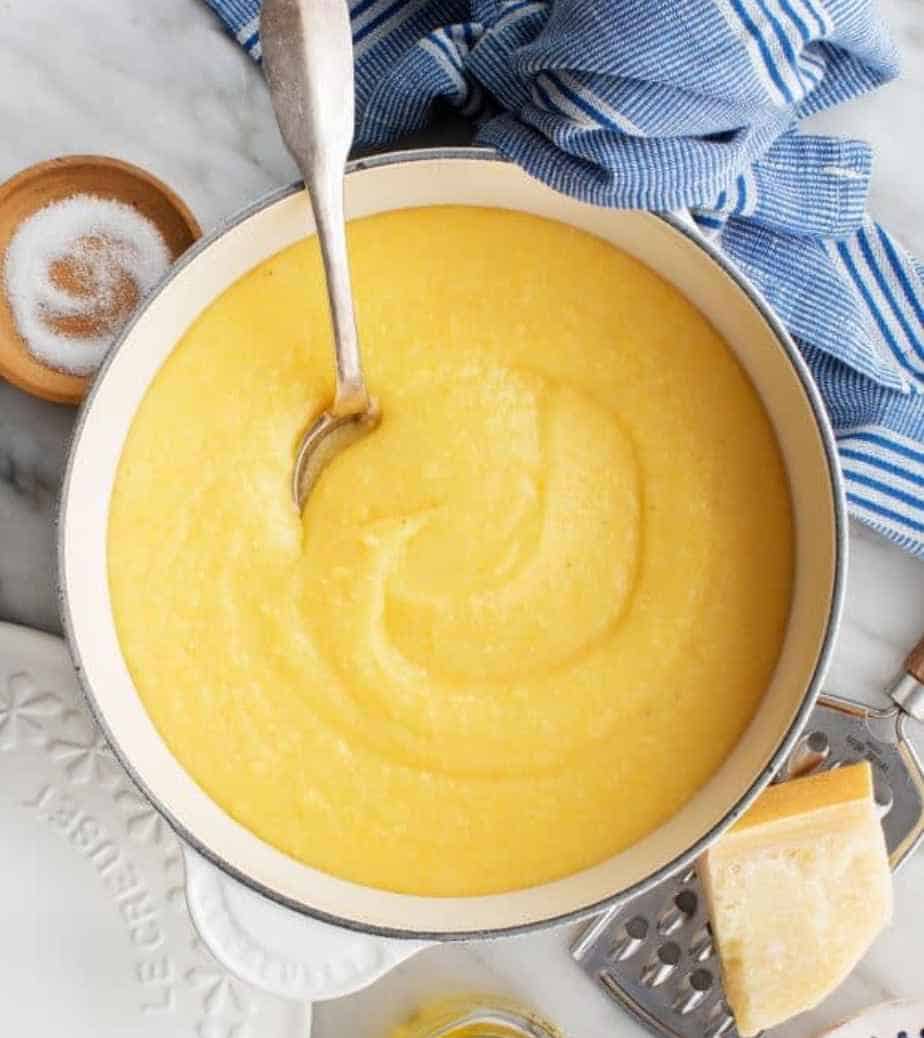 Make your meal even more Italian by pairing your chicken marsala with a creamy polenta.
Polenta is a creamy and buttery Italian porridge made with cornmeal that is common to many households. It is known to be a tasty side that compliments most chicken dishes. And not only that this is an appetizing side, but Polenta is also packed with nutrients making your meal healthy and guilt-free.
6. French Baguettes
Everyone loves french baguettes, and partnering it with a delicious chicken marsala will make every person's mouth water in delight.
With their crusty exterior and pillowy middle, freshly baked french baguettes will make everyone at your dinner table come and take a taste of it. Or, toast it in the oven to give every bite an extra crunch!
Potatoes are a staple to many, especially in Italian cuisine, where a bunch of its dishes consists of potatoes. Whether you use it as a vegetable or make a dessert out of it, nothing can go wrong with potatoes, especially if it is roasted!
With its crunchy skin and soft inside, plus add in the addicting flavor of garlic, roasted potatoes are indeed a must-have when serving tasty chicken marsala!
8. Buttered noodles
Buttered noodles may be a simple side dish, but it compliments well with chicken marsala and other meat dishes.
Unsalted butter, parmesan cheese, noodles, and parsley is all you need to make this yummy side. Having it with any meat dish will greatly pair well with the savoriness of the dish. And what makes buttered noodles even better is they only take 20 minutes to cook!
What goes best with a flavorful main dish? White rice.
White rice is a fluffy and almost tasteless side dish which makes it perfect when balancing flavors. With its unique characteristic, partnering white rice with any meat dish makes you enjoy the aroma and flavors more because it doesn't compete with the dish; instead, it highlights it.
10. Mashed potatoes
Nothing beats the convenience of mashed potatoes. With its simple ingredients and quick cook time, this side dish is always a go-to for home cooks!
By only boiling the potatoes, mashing them with butter and milk, and adding seasoning for flavor, you can hardly mess it up, and the result is always creamy and fluffy mashed potatoes. This perfectly goes well with the rich and thick sauce of chicken marsala.
Green Bean Almondine is a savory and easy-to-prepare French dish that you can quickly make at home. The only things you need to is to blanch first the green bean, sauté it with shallots, add in the seasonings, garlic, and lemon juice, then serve with toasted almonds.
12. Sauteed spinach
Thinking about something light, healthy, and easy-to-cook side dish? Then try this sauteed spinach recipe.
This simple dish is packed with nutrients and vitamins and is a great side to partner with fish, pasta, beef, and chicken dishes. You can easily make this by just sauteeing spinach in butter, olive oil, garlic, and jalapeno.
You may think white rice is enough, but why not make it even better? Partnering chicken marsala with brown rice will make your meal tastier and healthier.
Brown rice is a great substitute for anyone committed to a healthy diet because it has more nutrients than typical rice. And if you don't want tasteless rice, you can season brown rice with fresh herbs and lemon juice to brighten its flavor.
14. Broccoli salad
Broccoli salad is a refreshing side to add to every meal. Even picky eaters will love it because of its mildly sweet, creamy, and tangy taste.
Broccoli salad is easy to prepare as you don't need to cook the broccoli; you can just chop it into small pieces and cover it with a tangy dressing. This is a really healthy side to add along with any meat and poultry dishes.
Although not fancy, bread rolls are a must-have on lunch or dinner tables, as well as at parties. It is simple yet still tasty and goes well with saucy meat dishes.
You can grab the rolls, rip them into smaller pieces, and use them to scoop the delicious thick sauce of your chicken marsala. This is the best combo for people looking for a light, heartwarming meal.
16. Fondant Potatoes
Whether planning for a dinner date or lunch with your family, fondant potatoes will make your meal even more special.
Fondant potatoes are big chunks of potatoes pan-fried in butter, giving them a delectable golden brown color. It has a crispy exterior but a creamy and soft middle.
Although not required, you can bring your fondant potatoes to the next level by adding some wine and fresh thyme.
If you want a classic vegetable side for your chicken marsala, buttered peas and carrots are an ideal choice. This is one of the many simple recipes you can try at home using only a stove or a microwave.
All you need to do is cook peas and carrots with butter and seasoning. Or you can also make the dish tastier by adding pearl onions, honey, and chicken broth.
18. Garlic Parmesan Angel Hair Pasta
An angel hair pasta cooked with butter, garlic, parsley, and parmesan is definitely a winner at every gathering. It may appear as a simple and basic dish but believe us; it will take your meal to a whole new level. You might not think of it, but this classic Italian dish will perfectly pair well with your chicken marsala.
Swirled garlic herb bread is great on its own, but pairing them with chicken marsala is even better!
A combination of this two is definitely a crowd-pleaser. With the savory and salty goodness of this bread, matched with the mild sweetness of chicken marsala, everyone will drool over these. Whether you serve these two on game nights, family dinners, or parties, you'll definitely have empty plates to wash!
20. Ricotta gnocchi
Ricotta gnocchi is a simple pasta dish you can enjoy on its own. But its creaminess and profound flavor are even better if partnered with a succulent dish like chicken marsala. With its soft pillowy texture that just melts in your mouth, ricotta gnocchi is indeed a treat!
Roasted brussels sprouts are already good, but glazing them with balsamic vinegar and a dash of honey is definitely a game changer.
Making this yummy dish as a side is fairly easy, and you don't have to spend so much time thinking about what to partner with it because it is a versatile dish.
22. Roasted Fingerling Potatoes
Ever heard of fingerling potatoes? This is a variety of potatoes with thin edible skin, a long body, and less starch content. Due to its size, roasting it is the perfect way to crisp it up!
Serving fingerling potatoes roasted in butter is definitely a show-stopper. And with a dash of Italian seasoning and garlic, you can fill the whole dining area with an irresistible aroma!
Try these out!
Every meal is special, particularly when enjoyed with our family and friends, so serving only the best is a must-do! Thus, try any of these 22 best side dishes for chicken marsala recipes to liven up a hearty meal and fill hungry tummies with delicious food!
[yop_poll id="1″]