Are you tired of the same old baking routine? Have no fear because today, we'll talk about what to do with leftover cookies! We'll explore some creative and tasty ways to give new life to these extras. So, get ready to take your culinary game to the next level.
Make New Desserts
Do you have extra cookies lying around? Please don't keep them in the fridge, where you'll eventually forget them. Why not transform them into new desserts? Just by adding a few ingredients, you can wow your loved ones with mouthwatering after-meal sweets.
Brownies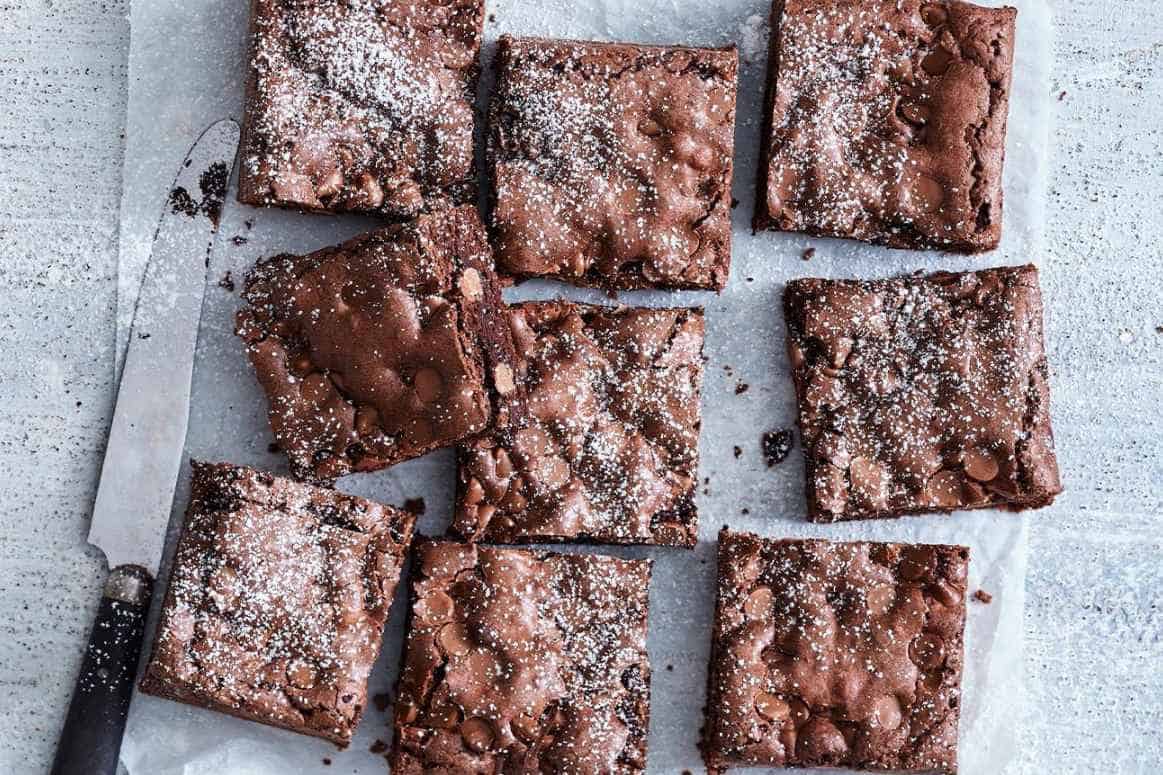 Are you joining a bake sale? Make this all-time favorite fudgy snack with excess cookies. They add texture and flavor to the rich chocolate mixture.
Here are the steps:
Crush the leftover cookies in a blender until they are fine crumbs.
Combine them with melted butter, milk, and eggs.
Stir until everything is well mixed
Pour the batter into a greased 8×8-inch baking pan
Bake for 20-25 minutes at 350 F.
Truffles
It's delightful to receive these decadent treats. What makes it more special is giving it to someone you love. If you have leftover cookies, you can use them to make this classic dessert. It won't take much time and effort but the result looks expensive.
Follow these simple steps:
Crumble up your leftover cookies by hand or by using a food processor.
Add the cream cheese to the crumbs.
Use a fork or a mixer to blend the cream cheese and cookies together until they form a dough-like consistency.
Once your dough is formed, use a spoon or a small cookie scoop to form balls t the size of a cherry.
Lay the balls on a parchment paper-lined baking sheet.
Chill in the fridge for about 20-30 minutes.
While the truffles are chilling, melt your chocolate chips in a microwave-safe bowl.
With your fork, dip each piece into the liquid, tapping off any excess.
Place the truffle back on the parchment-lined baking sheet and sprinkle with any toppings you want.
Chill for another 10-15 minutes until the chocolate has hardened.
Ice Cream Sandwiches
Make a delicious treat perfect for hot summer days – ice cream sandwiches made with leftover cookies!
Here's what you'll need to do in six simple steps:
Soften the ice cream by taking it out of the freezer and letting it sit on the counter for a few minutes.
Scoop a small amount onto the flat side of one of your cookies.
Take another cookie and press it down gently on top of the ice cream.
Add toppings like nuts, sprinkles, or chocolate chips to make it extra delicious!
Wrap your ice cream sandwich in plastic wrap or aluminum foil.
Freeze it for at least an hour.
Create Creamy Confections
Cookies may be crunchy but you can use them to make velvety desserts or drinks. It adds another flavor dimension you won't experience in other treats. After making these, you'll see puddings and milkshakes differently.
Banana Pudding
Are you a fan of bakery banana pudding? If you are, you will be happy to know that you can recreate it at home using leftover cookies. By following these instructions, you can make a dessert your loved ones will remember for a long time.
Cook the instant vanilla pudding mix as per box instructions.
Add the whipped cream and fold it in gently.
Arrange the cookies at the bottom of a serving dish.
Spoon the mixture and spread it evenly over the first layer.
Add banana slices on top.
Repeat this layering process until you've used up all your ingredients.
Cover the finished product with plastic wrap and chill for at least an hour.
Milkshakes
Burgers and shakes go well together. So, if you're planning to fire up the grill, make this creamy drink as well. You can make it using the cookies you made the other day. Here's how:
Use a plastic bag and a rolling pin to crush the cookies into crumbs.
Put them into a blender.
Add vanilla ice cream and milk
Blend everything until it's smooth and creamy.
Pour it into a tall glass and add a dollop of whipped cream.
Drizzle chocolate syrup.
Cookie Butter
Cookie butter has been on everyone's pantries in recent years. It's become a delicious alternative to the usual spreads. They can get pretty pricey, though. Do you want to hear the great news? You can make yourself using the leftovers you have at home.
Remember these directions when making them:
Break the cookies into smaller pieces.
Drop them into a food processor or blender.
Add vegetable oil.
Sprinkle a pinch of cinnamon or splash some vanilla extract for extra flavor.
Blend all ingredients until it's smooth..
Transfer it to a jar or container with a lid.
Use as Baking Helpers
Sometimes a recipe calls for crusts, toppings, and garnishes to make it complete. Yes, they're available in many stores. However, making your own would be a great learning experience. The amazing thing is you can use surplus cookies that you already have.
Pie Crust
Pulverize the cookies using a food processor or a blender.
Place them into a mixing bowl.
Add melted butter or coconut oil.
Mix everything until the crumbs are evenly coated
Transfer it to a pie dish.
Use your hands or the back of a spoon to press it evenly into the bottom and sides of the pan.
Cake Toppings
You can bring your store-bought or homemade cake to the next level. Use the cookies you have stored in your pantry. They'd go perfectly with chocolate, vanilla, and other delicious variants. Remember that the sky's the limit when decorating your masterpiece. Get creative! Go crazy! Most importantly, have lots of fun!
Do you want to know how to do it? Here are the ways:
Select your favorite cake.
Crumble your cookies into small pieces.
Sprinkle them evenly on top.
If you want to get really creative, try arranging the pieces in a decorative pattern.
Crumble
Brighten up plain muffins and loaves with a cookie crumble. These toppings can make any soft bread delightfully crunchy. They make them look good, too. Creating these garnishes can be fast and easy.
Crush the cookies into tinier pieces.
Place them in a mixing bowl.
Add melted butter.
Add some sugar to make it sweeter.
Mix them very well.
Sprinkle over ice cream, fruit, yogurt, or any dessert.
Bake your pastries with the crumble on top if you want a more textured topping.
Frequently Asked Questions
Do you still have any queries in mind about using leftover cookies? We gathered some FAQs and asked experts around for the best answers.
What can you do to ruined or burnt cookies?
It can be frustrating when you accidentally burn or ruin a batch of cookies, but don't worry – there are still ways to salvage them! Here are a few ideas:
Make a cookie crust
Crumble as a topping
Use as a mix-in for muffins and brownies.
Make cookie truffles.
Use as a garnish.
Remember, there are always creative ways to repurpose ingredients that don't turn out quite right. Don't be afraid to experiment and see what new creations you can come up with!
How can you revive stale cookies?
Are there stale cookies in your pantry that have lost their fresh and crunchy texture? Don't worry. There are some simple tricks to help revive and make them tasty again!
The first trick is to place them in a sealed container slice of fresh bread. You can also use an apple wedge or a damp paper towel.
You can also warm them up in the oven or microwave for a few seconds. It will help bring back their texture and flavor. Be careful not to overheat them, as they can quickly become too hot and crispy.
If your cookies are too dry or hard, spread a layer of frosting or glaze on top of them. This technique adds moisture and sweetness to the cookies.
Another fun and yummy way would be to dip your cookies in a glass of milk for a few seconds. It will help soften them and make them chewable.
If your cookies are too stale to enjoy on their own, turn them into cookie crumbs. Then use them as a topping for ice cream, yogurt, or other desserts.
Until when do cookies stay fresh?
Generally, cookies can stay fresh for a few days up to a few weeks. It will depend on how you store them and the ingredients they contain.
Here are some guidelines to help you determine how long your cookies will stay fresh:
| | | |
| --- | --- | --- |
| Type of Cookies | Examples | Stays fresh for |
| Soft and chewy cookies | chocolate chip or oatmeal raisin | 5-7 days |
| Crisp and crunchy cookies | shortbread or ginger snaps | 2-3 weeks |
| Cookies with perishable ingredients |  cream cheese or custard-filled | 3-4 days |
| Homemade cookies | Any cookie without preservatives | 1-2 days |
Conclusion
So, what to do with leftover cookies? Remember, they don't have to go to waste! There are many creative and delicious ways to use them. You can make new desserts or create creamy concoctions.
They're also great for adding some pizzaz to your baked goods. So next time you have an excess of these treats, don't hesitate to try out one of these fun ideas.